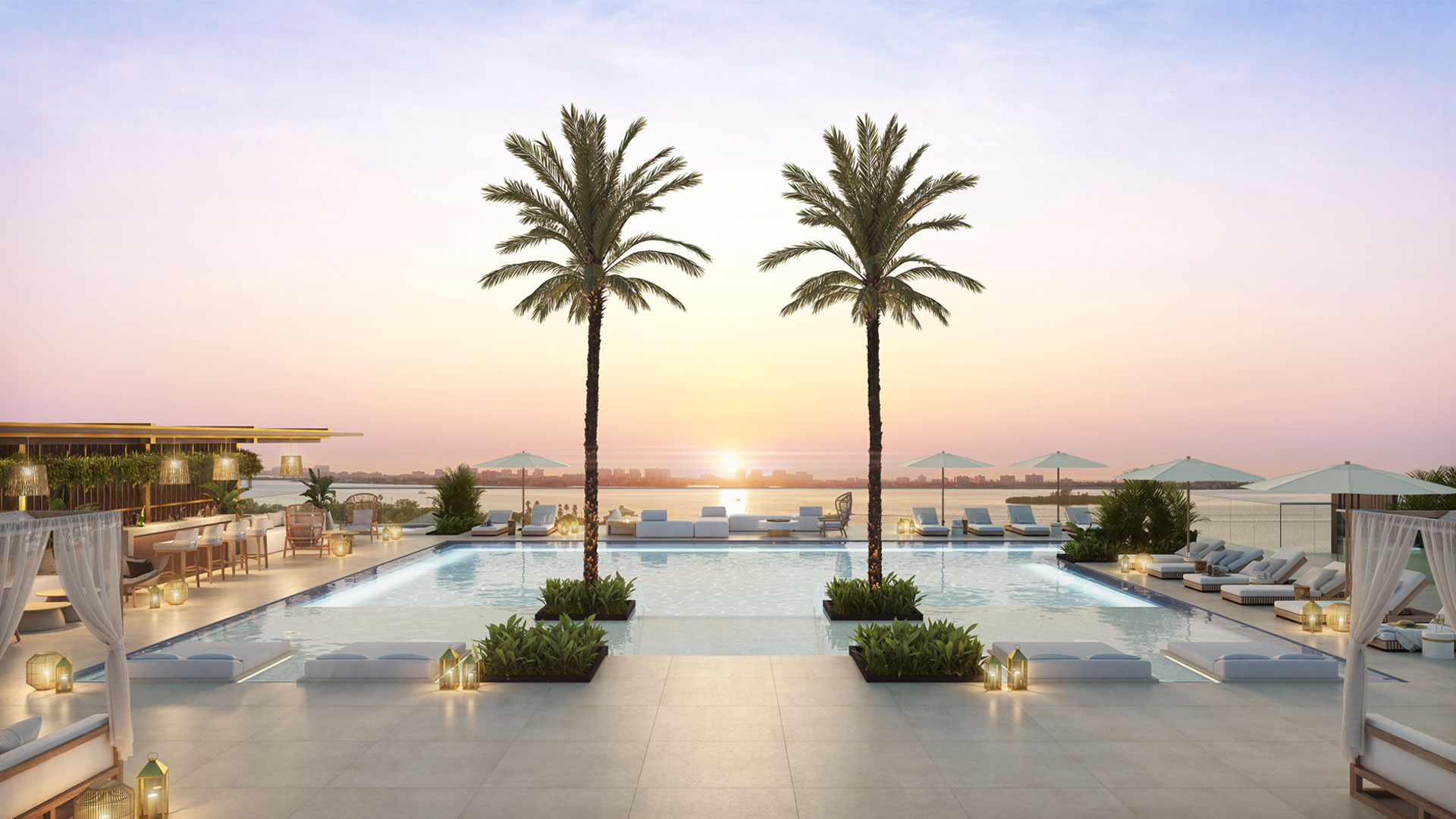 February 22, 2021
COVID, Taxes Lure Upscale Homebuyers to Florida's $70MM Serena by the Sea
Prolonged isolation due to COVID-19 is creating a growing desire among those living in dense urban areas to seek living spaces that provide more privacy, space, and safety—leading to a sharp increase in demand for properties. This trend is especially being felt in southern parts of the country where lower costs of living and tax rates are additional incentives, says Valor Capital Real Estate Development, whose most recent project is catering to the "new mass exodus".
(Clearwater, FL) February 22, 2021⎯Two surveys from home listing provider Redfin, found that of their more than 1 million users, 27% searched for homes outside densely populated urban areas between April and May of 2020, the highest since they had begun recording migration data. This shift is being driven by several ongoing factors, the most recent being the pandemic, which eliminated many benefits of working in a global financial hub.(1) Additionally, 50% of Redfin's users living in New York, Seattle, Boston, and San Francisco would be willing to relocate if they had the option of working from home permanently.(2) Especially attractive is Florida for its warmer weather, greater array of outdoor activities such as golf, and the lower taxes.(3) With the sudden surge in demand for these properties, even buyers who are acting quickly are getting into bidding wars.
"Homebuyers in highly urbanized areas and major metropolises have been increasingly interested in buying more spacious properties in milder climates," said Regina Sotomayor, Chief Organizational Officer at Valor Capital. "COVID-19 was perhaps the final impetus many of them needed to finally make the move."

Enter Serena by the Sea, Valor Capital's Newest Luxury Development
As the lower tax rates are a huge boon for those in the luxury market looking to relocate—and as the concerns over COVID-19 in areas of higher population densities have started to lose some of their allure because of safety concerns, Valor Capital is announcing their newest $70 million project, Serena by the Sea. The 80-unit boutique property overlooks the Gulf of Mexico and is located just minutes away from downtown Dunedin, a city on Florida's Gulf Coast.
Dunedin is home to several beaches consistently rated among the best beaches in the world—such as the Dunedin Causeway, Honeymoon Island, and Caladesi Island State Park.(4) Dunedin is one of the few open waterfront communities from Sarasota to Cedar Key where buildings do not completely obscure the view of the Intracoastal Waterway and the Gulf of Mexico beyond.(5) 
Designed to be a departure from standard luxury condominiums to more open layouts, oversized terraces, and more, residents will enjoy convenience, privacy, and security of thoughtful design and world-class technology. Unit pricing ranges from $627K up to $3.5 million.
Florida's Tax Incentives(6)
No state income tax

No estate tax

Asset protection benefits

Homestead exemption for the first $50,000 of your home value

3% cap on annual assessments

6% state sales tax. Exceptions: Amusement machine receipts, 4%; lease or license of commercial real estate, 5.5%; electricity, 6.95%.